Compensation for the Issues that we experienced on November 8th and the rewards that were unable to be claimed due to those issues are being sent out via in-game mail on November 15. Alliance War season rewards will be sent out on approximately November 20. Leaving your Alliance prior to this will result in missing out on your season rewards.
Infinity War Offer Bug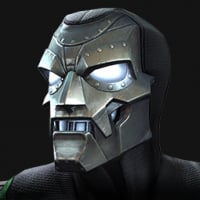 H_A_Diesel
Posts: 1
Hello there, Just wanted to notify you a bug with the new 4.99 deal. The Infinity War Crystal to be precise. The Crystal guarantees a 2*, 3* or even a 4* Infinity War hero. This wasn't the case for me. I allowed the crystal to spin and ut seems like theres a 99% of 2* and 1% of 3*. Ive actually recorded the moment but but unable to upload it so Ive attached screenshots instead. So please Kabam acknowledge this bug and fix it as soon as possible to avoid an aggressive customer making approaches on forum. I'm not interested in a refund or anything I probably would've rolled a 2* anyways but noticed no 4* appearing is definitely wrong.
you an 2*
This discussion has been closed.