Summoners: The Thronebreaker Progression Point has been delayed, and will not launch October 1st, as previously planned. We are aiming to launch it next week and will have more information for you all as soon as possible. We apologize for the delay and thank you for your understanding.
Suggestion: do a class crytal insted of the featured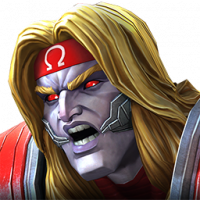 Kingpinamos
Posts: 71
★
Would that be cool if wr had the chance to at least select which class do we want to pull instead of bumming out on al the 15k shards of spider gwen?
When you do it like that that at least give you some comfort in knowing what you really need...
And btw featured 4* could be a nice thing to have for beginners
What do you think?