7+ Mill alliance looking for 1 skilled player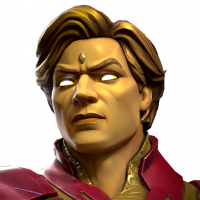 Ghriffin
Posts: 45
★
The Aloha State needs some ohana
Looking for 1 Adult player. That plays more than once a day!
• We play map 4 and map 5 and float back and forth every week between advanced and expert we are vary close to jump over the hump and staying in expert.
• AW we need 20k+ team defense and for attack need to have 3 4/40 at least.
• Donations are 20k gold 10k battle chips and 5k loyalty.
• We play all groups for Wars and AQ s
• Sumenor Advancement is open weekly. We don't save anything
• We play arenas.
• We don't use line we use another App for communications it's called Crew.
• Our start date 2/26/15 and most of us have been together for that whole time.
• Our average rating for team is over 200k and we are over 7mill
We are looking for people who have a PVP streak of over 100 they do duels and do completion on quests.
All we ask is you play responsible for the team and not yourself.
We all play daily and buy the offers given that we like.
Contact me in game @ Escouts
Mahalo