Updated Alpha arena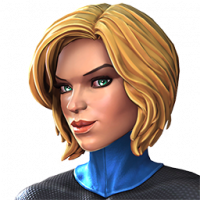 Rooney_Nation
Posts: 47
I'd like to consider myself an end game player, if not, then reasonably close. I've finished all content with the exception of LOL and variant. I recently ran into a dilemma with my tier 2 alpha catalysts. I have only 3 left. With the content currently available, getting the alphas would take some time, since only small amounts of shards are given per monthly event, and I don't have a diverse enough roster to complete variant or LOL 100% without spending loads of units.
I noticed that some time ago the catalyst clash for tier 4 basic was extended to give a second catalyst. I thought that was great because the number required for ranking 5* & 6* becomes substantial. Looking at the other two arenas seems as though they are lacking.
With the updated rewards from the alliance and solo events, tier 1 alphas are pretty easy to come by and I regularly have a stash overflowing in my inventory. I also have several tier 4 class catalyst crystals and fragment crystals waiting to open due to overflowing inventory. The content available to aquire these two items is pretty reasonable.
With that being said, the arena grind for a tier 1 alpha and a chance at a class cat crystal seems outdated and pointless. Why not either increase the point value of the tier one alpha to include a top prize of a tier 2 alpha after reaching 2 million, like in the tier 4 basic arena, or make a tier 2 alpha grind? This would allow summoners to gather a reasonable number of alphas for ranking champs who don't have the time nor money to compete in a top alliance. I've played for about 3 years now, and have acquired enough to rank a 6*, and have 5 r4 5* (to be fair, one came from a rank up gem, not alphas). With the added difficulties, and introducing 6* & tier 5 cats, tier 2 alphas are a necessity to compete. Increasing the amount given by arena would keep up with the need, while not flooding the game with them like tier 1's.