**BANQUET EVENT PSA**
To fully participate in the upcoming Banquet's Alliance Event you will need to be in your alliance for 14 days prior to the event's start date on December 20th. That means, stay in your alliance from December 6th onwards to enjoy all there is to offer in the Banquet event.
**Not Another Anime Reference Solo Event Returning**
This solo event has been fixed and will appear in game again on December 10th and will run through the 17th.
Reminder: This event is available to Paragon+ Summoners
INCOMING BUG FIX:

We'll fixing an issue with the Side Quests where all difficulties had the same Selector rewards.

We've fixed the Selectors in Threat Levels 4, 3, 2 and 1 to no longer contain rewards for Progression levels above the target audience.

Threat Level 4 rewards cap out at Thronebreaker
Threat Level 3 caps out at Cavalier
Threat Level 2 caps out at Uncollected
And Threat Level 1 has rewards for Proven
Different zooms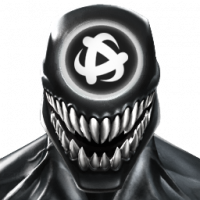 Lurker
Posts: 196
★
I'm not sure this a bug per se, but I would like to know why there are different camera zooms randomly at the start of the fight.

Case 1: this one is the main zoom that I usually see. Fight screen starts zoomed out, "Fight" is displayed, the camera remains more or less at that zoom level and angle. This is how I'm used to fighting.

Case 2: fight screen starts, but as after "fight" is displayed the camera zooms in on the champs and the angle changes to more of a side view.

I've tried recording case 2, but anytime I have the recorder going, it reverts to case 1. Case 2 seems like smoother (slower) graphics but I cant figure what triggers it and since I'm so used to case 1, it throws all my timing off.

Anyone got any ideas?