Trial nodes are ridiculous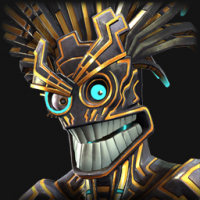 1_ShuNeu_1
Posts: 192
★
"7% chance to stun on a hit" with mesmerize
Well i was stunned 3 out of 5 hits and then got degen and died.
A 37k doc oc in epic trials
Kabam you talk about balance but this is just dumb. The collection of nodes are not known prior to entering and once youre in you cant do anything about it. Usually the nodes are really, really stupid.
"7%" chance to stun and im stunned 3/5 hits
I in the past once opened 9 5* FHC for starks second run around before they reworked FHC
And it was assumed to be 25% chance to get the feature -- and i didnt get him out of 9 pulls
Really convicing "RNG", Kabam. Not fishy at all.
Yall should swap the odds between good crystal pulls and node procs.
There is this conspiracy theory that your company lies about the %s and odds. But thats none of my business. *sips tea*