Compensation for the Issues that we experienced on November 8th and the rewards that were unable to be claimed due to those issues are being sent out via in-game mail on November 15. Alliance War season rewards will be sent out on approximately November 20. Leaving your Alliance prior to this will result in missing out on your season rewards.
Is there a reliable way to block/dodge these specials?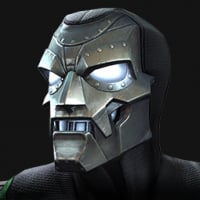 SassyMasty
Posts: 298
★
I might just be bad but there are a few champions that I just get wrecked by because of how their specials come out.

Yellowjacket sp1
Elektro sp1
Gamora sp2
(sometimes) Hulk sp1
Doctor Strange sp2
Venom sp2

Especially on champs like venom i will dodge back and be blocking well before the sp hits but I don't block.

Any tips? Thanks in advance.