**Attention Summoners**
Due to issues surrounding Defensive Tactics, points from the current matchup in Alliance Wars will be removed after the season.
War Rating will not be manually adjusted.*
We are reducing the minimum matchup cutoff from 5 to 4 for this season.
We will continue to monitor the impact of this decision.
Map 7, New Milestones, Rank Rewards, Glory Store Update, Reduced cost for Map 4 - 6 Discussion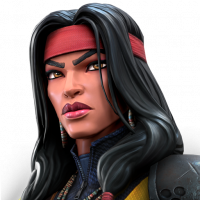 Kabam DK
Posts: 221
Moderator ›
Summoners!

We've just posted a lot of brand new information about Map 7, changes to Maps 1-6, updates to the Glory Store, Ranked Rewards, and MIlestones, and a whole lot more!

There's a lot to take in. Read all about it here: https://forums.playcontestofchampions.com/en/discussion/121318/map-7-kings-ransom-new-milestones-rank-rewards-glory-store-update-reduced-cost-for-map-4-6

And you'll definitely have questions, so feel free to ask them in this thread here. We'll be updating our FAQ below as the day goes on.
---
FAQ
Who is Map 7 for?
It is not designed for the faint of heart. It is meant for those who wish to reach the top Ranks of Alliance Quests only. You will need plenty of skill, a robust roster, and a strong, communicative Alliance to even hope to complete Map 7. It goes without saying but Map 7 is also for people who read the Nodes. If you don't read the Nodes, well… there's a meme about not having a good time or something like that.
Why are you making Map 7?
First and foremost, we're making Map 7 because Map 6 is over 2 years old. Since Map 6 was made at a much different time, the best Summoners have well surpassed its challenge in terms of skill and power. Rather than re-factor Map 6 as a whole and create a more severe difficulty spike from Map 5 to 6, we opted to create Map 7 as a more dynamic, modern challenge for the Summoners of 2019, not the Summoners of 2016.
Will Map 7 take longer than Map 6?
It has roughly the same number of tiles to clear as Map 6 did, however it has more paths, meaning there is much less room for "reserve" Summoners to help out. In our testing of the Map, it took generally the same amount of time to complete as Map 6 as long as all 10 Summoners were bringing their A-Game.
So it's more intense?
Absolutely. Not only is there less room for error because of the new Buffs and 6-Star Champions, but the base difficulty is higher than Map 6 meaning HP and Attack are also higher. We want to be very clear: Map 7 is only for the most coordinated, prepared, and strongest Alliances. If you are not seeking a top Rank, Map 7 is going to be rough for you. There is a real possibility that you will not be able to 100% explore Map 7 in 3 Battlegroups in all 5 days of Alliance Quests - the choice is yours on whether you want to risk pushing even further as an Alliance.
Why is Map 7 so expensive?
Map 7 is more rewarding than Map 6 - both in points and in Map Crystals. In order to emphasize the degree of difficulty and also to require commitment up front, the map cost has been set intentionally high. Map 7 is an investment, and one that can be lucrative for Alliances who work together those rewards do not come without a significant risk. Luckily, if you're on the fence about whether the cost will be worth it, Map 7 will be free the week of February 24th alongside all other Alliance Quest Maps.