Human Torch idea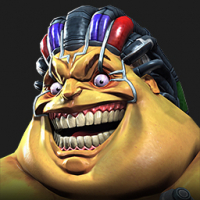 Cosmos_2002
Posts: 120
Low attack rating and health. Medium block proficiency. High critical rating and low critical damage.

Immune to incinerate (obviously)

Immune to iceman's abilities.

Supernova mode: Lasts 8 seconds. All attacks power burn 2% max power in the opponent. Passively gain 4% max power per second in this state. Additionally, shrug debuffs off 90% faster in Supernova mode.

When struck: 3% to enter Supernova mode. 18% chance to incinerate the opponent. This chance doubles on Special Attacks.

Critical Hits:

Incinerate the opponent, decreasing block proficiency and perfect block chance by 50%, dealing 32% attack rating over 8 seconds.
Stack upto 15.

Against incinerate immune champions, critical hits deal 40% attack rating as a burst of energy damage.

Well timed blocks: Refresh all incinerates.

Heavy Attacks(3 hits): 100% critical chance.

Special Attacks: Deal +10% damage per incinerate active on the opponent.

SP1: Burn 3% max power per incinerate active.

SP2: Triples the potency of all incinerates active for 8 seconds.

SP3: Enter Supernova mode.


Signature Ability:

Start the fight in Supernova mode.

Supernova mode duration is increased by 50%.


Synergies

Reduce the opponent's auto block chance by 7% per incinerate active.

During Supernova mode, deal 10% base attack rating per second to opponents in your vicinity.

When 15 incinerates are active, ignore all block proficiency.

During Supernova mode, Special Attacks can crit through blocks.