Summoners! It's finally here! The First Episode of the Summoner Showdown Semi-finals is live today at 1pm PT! Join us for the Americas Semi-Finals and see who moves on to the Finals!
Catch it here: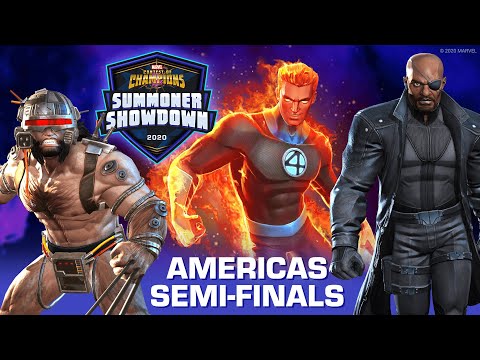 Storm
MegaVolts
Posts: 114
★
Storm is one of the most powerful X-men but I feel her abilities in this game is very much lacking. At the moment, she only has the ability to control lightning. With her powers, she can control weather and its elements - snow/fog/wind/heat. I think she should have this buffs/debuffs in a way similar to Scarlet Witch's VoF (ie random) or could be based on her health.
At start/100% health - she applies Coldsnap (snow)
75% - she applies Incinerate (heat)
50% - she reduces ability accuracy (wind)
25% - she evades projectiles and her SPs become unblockable (fog)

Its about time Kabam gives her the powers/abilities she deserves.