AW Multiplier Mismatch Drama (Continued)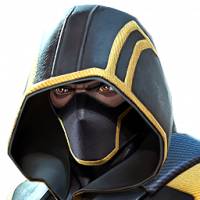 Husky54
Posts: 240
★★
In previous posts that have seen a fair amount of attention on here, I've tried to draw attention to the fact that it appears that there is an issue with the assignation of tier based points multipliers in Alliance Wars. On several different occasions, my alliance has been assigned a LOWER point multiplier that does not match the tier we are in or the difficulty of the map we play.
To put it more bluntly with numbers: We are a tier 3 AW alliance that has received a x4.5 multiplier on several occasions despite playing on map difficulties Expert and above.
Kabam has told our officers that in the event that two alliances in non-matching tiers are matched for a war, the multiplier is randomly chosen and both alliances have the SAME multiplier. This multiplier is chosen regardless of map difficulty.
Well, it would appear that we have some hard data that directly undermines Kabam's explanation of the situation. In the screen grabs below, you'll see the war room for our current war—both from our perspective ([Ni!!]) and from the perspective of our opponent ([1GoD!]). You'll notice that our tiers are identical; BUT, you'll also notice that our multipliers are DIFFERENT.
While it is the off season, the user base has no way to identify if this has been going on throughout the past several seasons of AW.
AW is clearly still broken. When this multiplier issue is paired with the fact that we have demonstrable AW system manipulation by top tier alliances (now using shell alliances to wreck everyone as they climb the ladder), we simply cannot rely on pretty much any aspect of AW at this point in the of the contest.
It is incumbent upon Kabam to provide transparent answers to these very troubling questions—especially in light of the questionable practices that have been pursued in AWcompetition thus far.
Post edited by Kabam Lyra on