Game Service Interruption: The Contest is currently experiencing server latency issues resulting in some slowdowns and errors. We are working to resolve this as soon as possible. Thank you all for your patience.
t4c arena nerfed?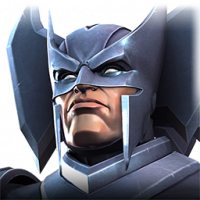 Irakli
Posts: 147
★
For the last two catalyst clash (class) arenas I've noticed two unusual changes: 1) ascendant crystals show no catalysts in the reel at all. I know the reel doesn't reflect the rewards but this has NEVER happened before and I always do these milestones. Could be a visual glitch but still only got iso from last 4 crystals. 2) low rated 3/30 teams do not seem to trigger death squads anymore and could be used throughout the streak.
I want to know is this intentional and if not please look into this.