Summoners, due to a technical issue, this week's series of Alliance Quests will be cancelled at 4pm PT. There will not be any Rewards for this series. The next series of Alliance Quests will start on April 18 at 12pm PT. We will be assessing the impact on Alliances and compensating accordingly, as well as returning Alliance Tickets.
Upcoming Changes to Alliance Quest Map 7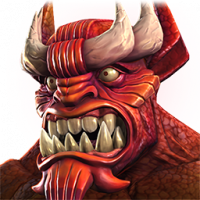 Kabam DK
Posts: 222
Moderator ›
Hi everyone,

It's been 3 weeks since we launched Map 7, and we've been really excited to see the new strategies, Champions, and playstyles that have formed as a result. Having said that, there are some things we've seen in Map 7 that we're not happy with.

Through the forums and other channels, you've told us - and we've seen - that the Linked Nodes in map 7 are too aggressive, and cause unnecessary stress on you to log in more frequently.



Starting with the next series of Alliance Quests beginning on March 12th, we will be reducing the number of Linked Nodes in map 7 by approximately 40%.

This means that the 132 individual Links will now only be 81. Map 7 currently features 44 Linked Nodes in each section (multiple Links coming from a Node count), but will now feature 24, 21, and 36 Linked Nodes in Section 1, 2, and 3, respectively.

Importantly, this comes with another change to the Linked Nodes: the Champion Boost from each Link is now 300% instead of 150%.

Read on below for our reasoning behind this.

Alliance Quests are a complicated beast. When we design Maps, their "difficulty" is designed using 4 primary elements:


- Number of paths & Energy
- Base Tuning (enemy PI)
- Buffs & Encounters
- Linked Nodes


When new Maps are made, we have historically increased the intensity of all these elements by some degree. With Map 7, our goal was never to make you log in more but to make the experience more intense and more rewarding. All of the other elements above changed from Map 6 to Map 7 - so why shouldn't Linked Nodes? Well, as many of you pointed out, a big reason is that it creates a very awkward pace to the Map, and harms your experience in the game overall. Part of the reason the Linked Nodes are fewer but more powerful is exactly this: The difficulty is being moved from the number of Links to their intensity.

Map 7 is still meant to be incredibly hard, as it should be. We are committed to continuing to work on the Map going forward and offering new challenges. What this means for you is that you can expect the Map to change and be continuously updated to challenge new parts - or old parts - of your roster and your skills.

On the subject of donations (that's the second thing we saw the most feedback on), we're working on ways to address that feedback, and will update you as soon as we have more information, though this might take a little while.

Please continue to offer your feedback on Map 7 and Alliance Quests in general; we are very pleased to have seen such vibrant and constructive discussion around it, and hope to continue working to make Alliance Quests the best they can be.