Enough with the pop-up offers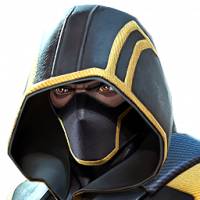 Husky54
Posts: 240
★★
Alright, look. I get it. This game is intended to make you all money. But seriously—you all have GOT to cool it with the pop up offers.

The top up pop ups.

The rank up pop ups.

The shard cache pop ups.

The crystal offer pop ups.

What on earth is the point of a 400 unit 3* crystal offer when I can drop 300 units on a featured GMC?

Why, when I pull a new champion, do you overlay the screen with rank up pop ups thereby blocking my view of my new champ? At lvl 60 and 900k+ user rating, I don't pull new champs very often and it is PROFOUNDLY annoying when I can't enjoy the actual new pull.

It's *ANNOYING* and does nothing but discourage me from ever getting these offers. Just cut it out already.