Receive the Conversion Badge when you Reach Level 25!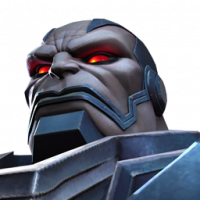 Kabam Miike
Posts: 6,549
Administrator ›
Summoners,

As of today, the conversion badge will now be made available to all Summoners as they reach Level 25.

Summoners that have already passed Level 25 and do not have this badge will receive it later today. This means that it is now possible for players to obtain the Conversion Badge without purchasing a Unit Package.

To coincide with this change to the Conversion badge, we will be updating the conversion costs for Gold and Battlechips. 1 Unit will now be converted to 320 Gold or 550 Battlechips.

This is just one step we are taking while we continue to evaluate Alliance Quest Map Costs and Donations.