Bug in AQ that make me lose all health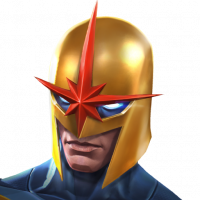 NEO_mr_Anderson
Posts: 990
★★★
Video 1 is me on top of Punisher. I was stuck there and had to restart the game.
Video 2 is when I got back, it shows that I'm in fight. I couldn't do anything. Whenever I was touching the screen, the pulldown menu was showing, but that's all.
Lost my 2 champs that had health.
Samsung Galaxy S7
Android 8.0.0
This discussion has been closed.