Masochism: Bug or misleading text?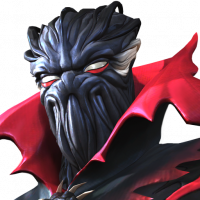 Ultra8529
Posts: 138
It has been this way forever but it should be clarified - is masochism supposed to enable the enemy to shrug off more than 1 debuff at a time?

The node description reads: "Every 7 seconds the next Debuff triggered on this Champion is immediately removed. Each time this effect triggers, they Regenerate 5% of their Max Health". It says "the next Debuff", ie singular. If that is meant to apply to multiple debuffs being triggered on the champion at the same time, then it should be made clear.