Compensation for the Issues that we experienced on November 8th and the rewards that were unable to be claimed due to those issues are being sent out via in-game mail on November 15. Alliance War season rewards will be sent out on approximately November 20. Leaving your Alliance prior to this will result in missing out on your season rewards.
Which thanos does this pertain to?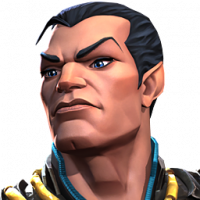 Doomsfist79
Posts: 338
★★
Hi there,
I saw this announcement.. but am not sure which thanos this is referencing. Is it the very last one that is the only boss for the quest which many people have been complaining about.. or is it one of the ones in an earlier quest?
This discussion has been closed.