Mephisto and Hela.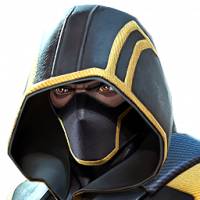 EarthElite
Posts: 260
★
For some reason no one seems to notice their insane synergy together.

Hell Lords:

Hela: Starts with a bar of power (literally a free fury at the beginning of a fight)
Mephisto: Doesn't spend a soul the first time you use SP1( You can imprison the enemies soul leaving them without any buffs for free)

Am I the only one seeing this insane synergy?