AQ map 5x5 expert tier ally recruiting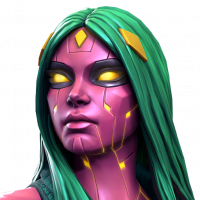 Breybrey
Posts: 39
★
WE WANT YOU! Looking for a new alliance that has fun, jokes around, but plays hard? Then we might be a good fit for you. Our alliance is 5.8 mil and we run map5x5 most weeks (sometimes map 3 on day 5 if we think we'll be in the same rewards bracket regardless). We are a young and growing alliance with very solid leadership. We've been in expert tier in AQ every week since we started map 5 just a few weeks ago. We are currently only tier 11 in AW but are moving up very quickly and will likely end up around 5-7. We've had alot of really easy fights as our new alliance climbed the ranks
We are an adult alliance looking for committed adult players. The ideal recruit will have map 5 experience as well as a few rank 5 champs (this is negotiable as long as you can prove you are a good fighter).
Line is required for all members. Donations are 135k gold 30k battle chips and 10k loyatly... But dont worry because we recover that much from AQ and AW every week! We reach all milestones on completions, item use, and duel events. All members are required to achieve a minimum score in each. (Dont worry its easy). We also do SA every week.
Message me in line if you are interested:
Line id: breynolds11
My IGN is also the same if you want to check us out! Looking forward to hearing from you!