Summoners, due to a technical issue, this week's series of Alliance Quests will be cancelled at 4pm PT. There will not be any Rewards for this series. The next series of Alliance Quests will start on April 18 at 12pm PT. We will be assessing the impact on Alliances and compensating accordingly, as well as returning Alliance Tickets.
Solution for Support Questions in the Forums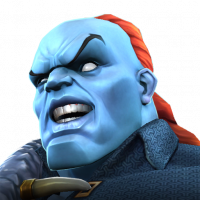 TheVyrus
Posts: 391
★★
I see a lot of support questions posted to the forums that are shut down fairly quickly and I have a couple of solutions to clean the forums up form them.

First I would love to see them shut down with some sort of timer that removes them completely when it hits zero, I actually would suggest this for all threads that get closed out. Long enough for the OP to see the thread was shut down and why and then gone.

Second, and most important, I think that it needs to be brought to Kabam's attention by the moderators. It is clear that the support model used is in adequate and requires attention. Automated replies requesting a template be completed are fine, but once that is done it is time to end the automated responses. I understand that as a business the idea is spend as little money while making as much as possible and having a human support team can be expensive, however it is necessary to allow people to communicate for problem resolution. Automated systems can sometimes pull keywords and determine the situation in some cases but not all. I am suggesting a phone line where people can call in and berate a call center employee, just an actual human that can think and understand the situations being presented through the support link in the game.

As an employee of an online services company I understand the challenges with rolling something like this out, but it has gone on for a long time now and should really be pushed up the change. My hope by presenting this is generate some additional support from the community that hopefully gets some recognition from Kabam and the moderators to make a change.