RNG system needed to be reworked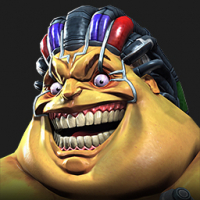 Lainua
Posts: 736
★★★
Here is my case. After Act 5 exploration I was excited to open rank up gem to only get a gem I can't use. The same happened after I completed 6.1. A gem I can't use and I don't think I can use it in near future. With near future I mean half year or so.

The whole RNG system is bs. You worked your as.s off and spend money to get what? Nothing!!! You collect 10 thousands 5* shards to open a Iron Patriot. 10 thousands 6* to open a Hulkbuster. It can be that forever. We often laugh about it but when it happens everytime, it's just unacceptable anymore.

My proposal is Kabam must give us choices. For example you open up a rank up gem you can choose between two random gems. Two choices. Not one as now. Same with 5*. Two choice. If we are unlucky at least we can choice which is less useless.

You have to rework RNG system Kabam. In most case it's cruel. Be more human, feel our pain. We are not cowhale who can spend unlimited amounts of money to buy everything.