Mastery Question Marks Still There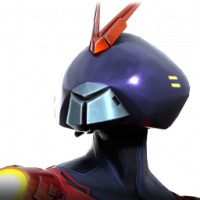 DarkestDestroyer
Posts: 2,587
★★★★
So, I was altering my masteries before, and I seen that there are still a good few in each section that are still to be released.

What do we think these could be!?

What would YOU like them to be?

Are any being worked on behind the scenes?

Now I know they have been like that for ages, and it has been ages since the last lot were introduced; I can remember being at my Mrs dads, and maxing out Deep Wounds.

But I thought this could be a post that can either; be creative and the community can come up with some ideas, or it could be a post that might give us some insight from the Mods in regards to new ones being worked or not at the moment.

I won't get into the level cap yet haha; but one day soon I have a good few ideas for it, which wouldn't create any issues with giving away more mastery points.

Anyway, let's see how this discussion goes, and yes there are current broken ones; that isn't the topic, so let's keep it fun and creative!