Which champs to rank up for act 5??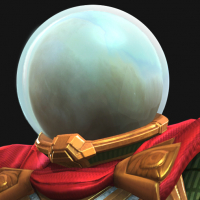 ForeverCeps
Posts: 26
I need a little advice on which champions to rank up. I finished Act 5 chapter 1 a couple of weeks ago but i had to spend alot of units so i haven't even touched chapter 2 yet but i want to get uncollected. At the moment the champions i currently have are:

Vision 5* rank 3 (awakened)
Bishop 5* rank 2
Thor 4* rank 4
Loki 4* rank 4
Crossbones 4* rank 4 (These are main champions i used for act 4)

But i also have:

Spider-Man (Stark) 4* rank 1 (i am going to be ranking him up)
Ultron 4* rank 4
Ms. Marvel 4* rank 4
Sentry 4* rank 3
Sabretooth 4* rank 2
Symbiote Supreme 4* rank
Venom 4* ranks 1
Venom the duck 4* rank 2
Hela 4* rank 2

Who should i focus on ranking up? Or should i wait till i have better champions? Or wait till i can get some of these awakened?