Map 6 Crystals Bug?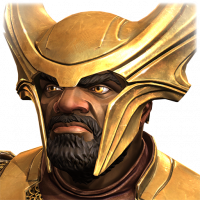 Izze_King
Posts: 193
★
I don't open map 6 crystals for nothing because I don't need the extra t4cc overflowing my inventory, but today I decided to open a few and I found t5b's in the rotation. 😳
I thought these were a new edition to the crystals, so I opened 130 of them for a chance at 1 t5b shard, cause I'm about 500 shards off from a full one.
Well I played myself cause apparently it's not in them, so why are they displayed?! 🤔 Anyone else notice this? Kabam is there a real reason for this false hope? Cause I'm feeling a little cheated. 🕵️‍♂️ Please help me solve this mystery.