Looking for 2 active players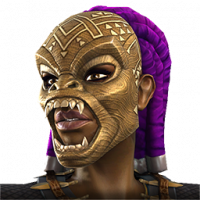 Con892
Posts: 101
★
Hey all,

Ally tag EFTD 

We are looking for one or two active players to take over a couple of our players who are retiring.

We are currently doing map 4s but as of next week we are looking to have 1 bg carry out map 5. We are not forcing people to do it it is voluntary, we are asking for volunteers if they want to do map 5. If you wanted a break from map 5 then someone can swap with you. To reiterate you do not need to do map 5. You will be doing map 4 unless you want to do map 5!!

We carry out war and quest together so please be strong enough for both.

We are in gold 2 and intend to stay here for now. Although we may have "accidentally" lost a couple of wars before new season comes out.

Please get in touch with me in game or on line at connor892

Come for a chat and see what we can do. 

Line is a must as it's how we communicate. 
Minimal donations for doing map 5.

If you look us up we are currently full but space will be made by the 2 leaving for you to come in. They dont want to let the team down by retiring without us getting in replacements. So that is why we are full until you come alone.

Come and grow with us. 

Anyone strong and active enough is welcome.

Come join our family!!