Compensation for the Issues that we experienced on November 8th and the rewards that were unable to be claimed due to those issues are being sent out via in-game mail on November 15. Alliance War season rewards will be sent out on approximately November 20. Leaving your Alliance prior to this will result in missing out on your season rewards.
6.2 Rewards - Cavalier Crystals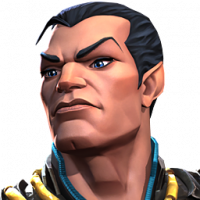 Doomsfist79
Posts: 337
★★
I realize 6.2 has been out for a while now.. but was wondering about the thought process of having Cavalier Crystals as part of the rewards for 6.2. There is an 88% chance of not getting at least a 5*. My question is, why have a reward which does not help with progression for act 6.. the chances are with the cavalier crystals you will get a 3 or 4* which can not be used for act 6.. why provide rewards which can not be used in the mode you earn them.. it would have made more sense to have 6* shards rather than the cav shards..

Yes.. Yes.. i know someone is going to say.. "but you have a chance" of 5/6*.. but do you really do these long/difficult quests for a chance of items that will help you progress?