Policy Change For Refunds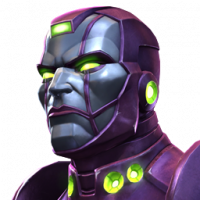 MCOC Team
Posts: 409
Administrator∙Moderator ›
In accordance with our Terms of Service, any in-app purchases made are non-refundable, and any exceptions that we make are subject to certain conditions.

Those conditions can include issues with an in-app purchase, returns for unused items or unopened crystals.

When you make a purchase in the game, those items and resources are yours to use. However, when payment for those items is cancelled or refunded, your account now has items that you haven't paid for.

One of our biggest missions is to keep The Contest a fair place for our Summoners. When an in-app purchase using real-world currency is made and then refunded, it creates an imbalance and unfair advantage.

Effective immediately, when a refund is requested for any in-app purchase, the account that the refund is credited to will acquire a negative balance of Contest Credits. While your Contest Credit balance is negative you will be restricted from making purchases with real money or Units until your Contest Credit balance is returned to zero. This can be accomplished by purchasing Contest Credit offers that will appear in the Unit Store when you have a negative balance.

Any excess Contest Credits purchased will be automatically converted to Units.

In some egregious cases of abuse of refunds, an account may be temporarily or permanently suspended. For example, if a player makes purchases through a Third Party Unit/Resource seller and that Third Party refunds the purchase of those Units from the player's account, that account may be suspended. Purchasing Units through a Third Party Unit/Resource seller is a breach of Kabam's Terms of Service.

No player wants to end up in a position where they are unable to make any purchases in game, but only by applying a Contest Credit balance equal to the refunded amount are we able to fairly reconcile the gap between a player's payments and their in-game resources.

The Contest is home to many players across the globe. As a competitive online game, our economy and mechanics are kept the same for every one of our players.

If you ever encounter an issue with an in-app purchase or to return any unused items from an accidental purchase, reach out to our Support Team. They are here to help you.