1 player ISO Top 250 AQ, AW Gold 1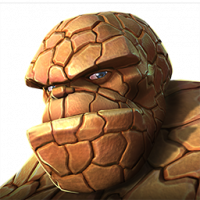 HomerJBond
Posts: 53
★
I'm an officer in an ally that is struggling to transition from map 5 to map 6. There's a disagreement about letting people stay in map 5 in bg3 while the other 2 bgs run map 6. I'm tired of using items in AQ so that some long time members that never progressed to get an r5 can take in easy running map 5 in bg3.
So I'm looking for a new alliance with:
Best champs in AQ. Map 6 for all 3 bgs. Must finish in the top 250, or it's not worth me switching.
In AW, I'm not trying to spend a lot on items until the rewards get buffed next season. I'm familiar with tiers 4/5. I'd prefer to use my choice of AW attackers and the leftovers for AW defense.
In game: Bender Titanius
Line search: potatoheadie
Also have an r5 cosmic rankup with a cosmic AG and t2a.
I want to make a planned transition with advanced notice before I leave and then be with my new team that I can be loyal to. It's just time for me to go to the next level up.