Hey KABAM !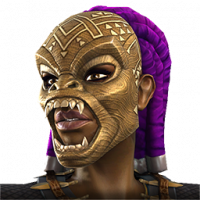 Meshu43
Posts: 139
★
I know it's a RNG game , but had enough of this for a while ! Pulled Meme 5*s back to back , a Little hope of getting a good 4*s , also found out to be Meme .
It's all luck getting good pulls , mine was not even there . It's frustrating when you can't even get a good 5* to rank up , Had to sell isos because of bad pulls and limited resources to rank up champs .
Can't blame you KABAM as it's all RNG .
Everyone has good and bad pulls , but getting all bad pulls one after another makes you mad right ?
i quit this game before , but it's so addictive , had to play again . Seems i have to quit again forever . Can't take all this pulls after playing this games for all day and night !
Thanks for MCOC KABAM , one of the bestest game i played in my life