Missed Node in LoL! 99%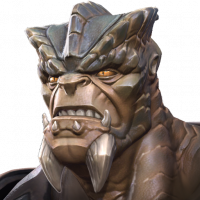 LumpDeChump
Posts: 68
★
So 2 days ago I believed I had finished Labyrinth of Legends 100% but somewhere along the way I missed a portion of a path and am currently sitting at 99%. I'm positive I got every fight done so it must be part of the path. I don't mind doing another run through it but it requires too many resources just to go exploring trying to figure out what I missed or did wrong.
I was told that if I put a support ticket in that the support team would help. And one of the report team responded back to me and asked me to re-enter the Labyrinth so he could see my progress and help me. Once I completed this I was supposed to reply back to him. I did so and he replied. He still has yet to respond. I reached out to him several times during the day, no responses to those either.
I attempted to open a new ticket. I received a blanketed response stating they were duplicates and they would be cancelled.
My question is what the heck do I do now? While my Champions are waiting for him to respond I can't complete other content. I removed my good team and put 2*s in so I'd have my champs for war.
I'm trying to be patient but it's getting frustrating. I hate cluttering the forums with this but I have no idea what I should do. Help??! Is there some other way I can talk to the support team without just being brushed aside because I have a duplicate submission?
[image removed by Moderator]
Post edited by Kabam Porthos on
This discussion has been closed.