5.6 million alliance looking for new members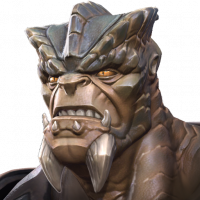 Ascoop24
Posts: 128
★★★
Extremely Active Only is looking for a few players. At this moment we are running map four until bgs are full and we feel confident people are ready. Leadership is very knowledgeable in this game and we have the funds to run map five easily.

Min requirements
Item use-2500
Completion-20k
Duels and Perfect Series do not have a specified min, however zeros will not be tolerated in any alliance event.

We have boss killers and can take boss killers or lane clearers,it makes no difference . We have map five experience. We don't have a min rating required, but we will review each person's profile to make sure you have the roster needed to hang here. Map five experience is a huge plus. Line is required.

We are looking at a month or less before we run 5x5. If you are interested in trying this alliance out, please contact ascoop24 on Line app.

Thank you.