Too many tech champions!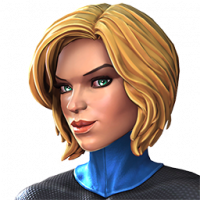 Tsmith967
Posts: 2
First of all, new to this forum and I've tried to research, it's just a lot of information. I'm working to rank up some champions, but I keep rolling in the same class for the most part and would like advice.

Tech champions :
4* vision
4* green goblin
4* hulk buster
4* darkhawk (1st 4 star and currently rank 4)
4* iron man og
4* vulture

Should I continue with darkhawk for rank 5 or Is there a better option? All are un duped.

Next is science.

4* spider gwen currently rank 3
4* ant man
4* captain America og rank 2
4* spider man og duped rank 2
5* spider man in duped.

Obviously a 5 star would have priority, but I keep finding he is awful so maybe go with a better 4 star? Any help would be great. I just dont want to make the wrong move here....