**BANQUET EVENT PSA**
To fully participate in the upcoming Banquet's Alliance Event you will need to be in your alliance for 14 days prior to the event's start date on December 20th. That means, stay in your alliance from December 6th onwards to enjoy all there is to offer in the Banquet event.
**Not Another Anime Reference Solo Event Returning**
This solo event has been fixed and will appear in game again on December 10th and will run through the 17th.
Reminder: This event is available to Paragon+ Summoners
INCOMING BUG FIX:

We'll fixing an issue with the Side Quests where all difficulties had the same Selector rewards.

We've fixed the Selectors in Threat Levels 4, 3, 2 and 1 to no longer contain rewards for Progression levels above the target audience.

Threat Level 4 rewards cap out at Thronebreaker
Threat Level 3 caps out at Cavalier
Threat Level 2 caps out at Uncollected
And Threat Level 1 has rewards for Proven
Alliance Wars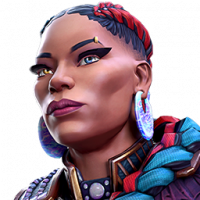 Allstar105
Posts: 19
★
Can you guys fix the issue with alliances running a duel alliance set up in Wars? It's throwing off the competitive balance of wars. Basically alliances are using 2 alliances to game the system by getting into a high tier and jumping to their second alliance to maintain the rewards. I recommend you guys lower the rewards for new members joining a war to half of the normal tier to make it not worth it for alliances. I know some folks believe if you lock out new members from alliances playing straight up it'll cause an issue for those alliances recruiting, but 50% is better than nothing for them and it prevents alliances from running into over matched foes despite having a "war advantage" that doesn't really exist.