**KNOWN ISSUE**
Currently, Alliance Prestige (as it concerns Alliance Quests) is not taking Relic Prestige into account. If possible, we are working to address this for the next round of Alliance Quests but will have more information for you when it is available.
Hey, I am looking to be semi-retired...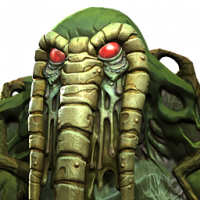 Ground_Round1
Posts: 1,011
★
Not my usual post...
My job is changing this fall, and I am looking to do less, but still be involved and enjoy the game.
What I am looking for:
80 mil in AQ...glad to help.
Gold 3 in AW...glad to help, but maybe not always.
my team comms are usually pretty good.
But, I want to focus on some end game play, so you may not get my best toons...
I really like discord for team comms...would prefer not to go back to line.
need a laid back, supportive environment. Guys and gals who know how to play and have a near shenanigan free environment. need my questions answered as far as toons/abilities/utility, etc.
Not much of a boss killer.
6.9kish prestige. I just r5ed my Blade, I have 7 r4s, lots of 5-50's for filler. 830k player rating.
don't really want to mess with donations, unless it is really needed.
I don't play arenas anymore...just trying to fight burnout and enjoy the game.
Let me know... Ground Round is ign.
Thanks.