As we continue to work to address ongoing issues regarding Parry and Evade, we will be extending the Week 4 Quest of the Summer of Pain and its Solo Objectives by 1 week to better allow you to complete this content. This will not result in next week's content being delayed.
Should I wait for a better 5star to rank up?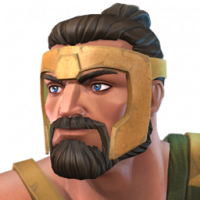 Toastbuster
Posts: 32
★
Been playing for 4-5 months now and I got a bunch of great 4 stars, most un-duped. My first 3-5 stars are Gambit, Jane Foster and normal Iron Man. Currently stuck on 4.4.4. Questions: Are we expected to spend units to complete story mode chapters? Should I keep ranking up 4 stars or 5 stars. I feel like I should wait for better 5 stars and it's gonna take me a month to get ranked up enough to beat 4.4.4. My current go to champs are: Duped 4s 5/5 Quake, Duped 4s 4/5 Heimdall, 4s 4/5 Glave, 4s 4/5 Gwenpool & 4s 4/5 Namor. Any tips or advice is appreciated.