[MKOV] MYSTICAL KNIGHTS OF THE VOID ARE CURRENTLY LOOKING FOR MEMBERS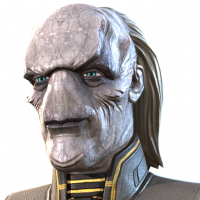 Dimm
Posts: 85
★
Ladies and Gentlemen my name is divinenaga99 and I am the advocate for the alliance - Mystical Knights of the Void. We are an International Alliance (mostly players coming from US, Asia and Europe) comprising mainly of progressing players and people who have cleared mid to late game content.

What you need to know about the alliance activity:
We do AQ Map 5x5 and one group doing 4x5 (assigned paths for AQ and AW)
AW currently at Gold 2 AW Tier 5 currently
We do war and quest as often as possible. We are currently looking for players who have good moral character, hardworking and progressing player, willing to cooperate with the alliance, follow its rules and regulations and is willing to adapt to the alliance and understand timezones and people having life outside the game


Requirements:
1) Must have LINE for communications. No LINE = we wil not entertain you. Also if added in group and does not add LINE up for whatever reason = kick/ not entertained. Discord is also fine. no other social chat apps.
2) Total Base Hero Rating must be 150k+
3) must be communicative and be available when Ally events are up, AQ, AW and follow our standard protocols and procedures.
4.) must be 18+ in age. we need responsible people. those who will communicate and adhere with the rules and regulations and have the responsibility to inform and notify if he/she will be busy for a day or two.
5. ) Must be willing to be assigned paths in AQ (map 5 and a bit for map 4), AW defense placement (nodes) and AW attack lanes.
6.) Must be committed and responsible enough to do their part especially for AQ, AW, donations and overall activity. Please no busybody/ sickprone people. if you cant fully commit to playing pls find another alliance (if possible retirement/ casual or be allianceless to save people the trouble)
7.) Must be flexible and no alternate accounts (if possible so attention for war and aq is only for the alliance).
Interested individuals may contact me here or dm me on LINE (ID is divinespring) We are currently looking for 3 people to fill our alliance after today's AQ ends as we suddenly had 3 people who decided to leave without saying a word. Message me if anyone is interested to join. (LINE most likely so i can communicate with you faster) Thanks and keep on grinding.