AG / General Roster for UC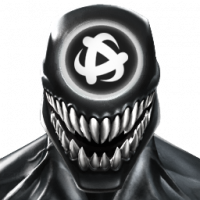 der0815fuchs
Posts: 2
Hey summoners,
as probably most members at my stage of play I'm quite unsure of who to awaken using this month's AG. Moreover I'm at a point, where I seemingly got plenty of 4* but don't know, how to build my roster for upcoming challenges.
Right now I'm normally using
4* Domino duped 5/50
4* Spidey duped 5/50
4* Hyperion duped 5/50
5* Ghulk unduped 3/45 (soon to be r4)
fifth spot mostly depending on utility(Omega, AA, CapIW, Massacre or Ghost)
Aegon is my newest rankup as I've initially thought of using the AG on him. Haven't played him a lot yet.
Right now I'm not sure, who to focus on.
Goals are 100% Act 4, Monthly EQ Master and - sooner or later - becoming uncollected.
Maybe you guys can help a fellow summoner out. Pics of my 4* roster attached.
Cheers!