Need advice on what to rank up next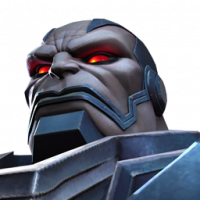 Svensktiger
Posts: 98
★
So i have to get some help on who to rank up as my next rank 4 5 star.

Atm im sitting on Hood, Dr V, Hyperion and Blade and Red Hulk as rank 4 5 stars. (All awakend except RH)

So these are the ones i consider to rank up
Magik (unduped)
Void (Unduped)
KM (Unduped)
Sentinel (Unduped)
VTD (Unduped)
Archangel (duped)

What rank up would do most for my roaster right now and why? Going into Act 6 after i have done the last few runs vs the Collector. And still have to do my first run in LoL aswell at some point. I do 100% Uncollected every month aswell if that helps out in whre i am in progression right now.