**Login Issues - Update**
Summoners experiencing error messages during login, we have been manually navigating around the issue for each player; you should be able to log in again!
We will be releasing a hot fix in the next day or two to resolve the issue entirely.
BETA ISSUES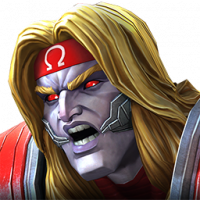 Evangelionlovr
Posts: 452
★★★
My beta account is level 1 and has no access to any game modes outside of starting story mode from scratch? How TF am I supposed to test champs if I can't use them in game modes.

Brilliant work Kabam, as usual.