**KNOWN ISSUE**
Currently, Alliance Prestige (as it concerns Alliance Quests) is not taking Relic Prestige into account. If possible, we are working to address this for the next round of Alliance Quests but will have more information for you when it is available.
looking for a nice retirement community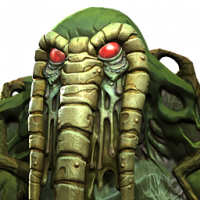 Ground_Round1
Posts: 1,011
★
Hey, I am looking for a retirement community that is higher on the AQ food chain (80mil or so), and has little to no war. Account is 850k+ with a pi around 7k. I am allergic to arenas and would prefer a no/low donations setting.

I would like to keep some toons for higher level solo play, but have plenty of r4's for AQ.

Once things settle down, I won't mind doing war, but I am super busy right now between regular job and side gig.

Let me know, and thanks.