We are currently experiencing an issue causing a delay in delivery of Summoner Advancement, the Alliance Quest event, and other 3-Day X-Men use event. We are working to resolve this, but it will likely take a few days. We will ensure that these rewards are delivered to affected Alliances. Please do not change Alliances until your rewards are delivered.
Top 200 AQ 6x5, Plat4 ally needs 3, maybe 4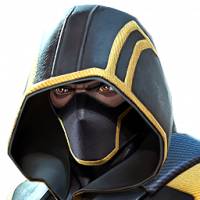 Husky54
Posts: 240
★★
Have some turnover in the AW off season. We run a pretty laid back AW and made Plat4 easy. We run all map 6, all BGs.

9500 prestige absolute minimum. Contact Cub9 [Ni!!], TDPaulS, JD730, or Kchristo2 on LINE.

Be prepared to share account and roster screen shots.