Unfair Arena Grinding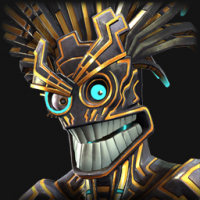 MuTangMann
Posts: 6
★
Hi there, i am playing . the game now since 18 month. I love i, but it is constantly frustrating me. that might be the reason why i am still playing.

However,
I am Cavalier and have 5x 5* Champs at rank 5
about 50 x 5* and another 50x 4* who are playable in the 5* featured arena without loosing the streak.

Still, grinding on my days off where i have all the time i need to play, even setting the alarm and playing through the night when my champs are again ready to go, i cant make more than 15 million a day.

how shall i reach a cuttoff from 60 millions in 3 days?
The structure off arena is unfair. the only reason i cant make the neccessary millions is that i didnt start the game 3 years ago and dont have 100+ 5* champs.

We need a better system, so that everybody, depending on their level (uncollected, cavalier) have equal chances to play for the new featured champs.