Summoners, due to a technical issue, this week's series of Alliance Quests will be cancelled at 4pm PT. There will not be any Rewards for this series. The next series of Alliance Quests will start on April 18 at 12pm PT. We will be assessing the impact on Alliances and compensating accordingly, as well as returning Alliance Tickets.
Tier 4-6 AW, map 2-4 AW looking for members!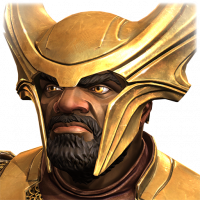 AjTodayB
Posts: 326
★
We are relaxed, but require people to participate in a minimum of 1 War a week, and a few days of AQ a week. We run 1 BG War and 2 BG AQ. We are typically gold 3 each season and rank around 3-5k in AQ. My Line ID is ajtodayb, contact me if interested!