Who do I 4⭐ Awaken?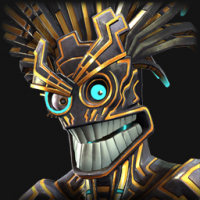 Donination13
Posts: 35
★
Hey guys, I know it's 4⭐ talk, but I'm on the fence as to who I should awaken to explore Act 5.
5.4 is explored and working on 5.2.4-5.3.6 exploration and I don't have enough stones to max out Scarlet Witch, but I read into Doctor Voodoo and Star Lord being great decisions to awaken as well as Corvus Glaive and Captain America Infinity War (even with me getting the better champs much later than I anticipated). The Summoner Appreciation Calendar will have us getting more signature stones and I've been hoping for one of the above mentioned champions to be duplicated, but it takes forever.
Here are all of my champs 4⭐ and above (listing for synergy purposes and a general idea as to who I have altogether).
Current Sig Stone Tally:
General: 14
Cosmic: 6
Tech: 1
Skill: 4
Science: 5
Mystic: 45
Note: I can wait until the Calendar cycles are finished and then I'll jump back in on the thread, but as of now and if I get crappy pulls after the Calendar is done, please let me know what you'd do in this situation. I will definitely appreciate all input. 😎