Due to issue with the "Not Another Anime Reference" Solo Event, we will be disabling the event for the time being. We will return the event at a future date when the issues have been resolved. We apologize for the inconvenience.
**BANQUET EVENT PSA**
To fully participate in the upcoming Banquet's Alliance Event you will need to be in your alliance for 14 days prior to the event's start date on December 20th. That means, stay in your alliance from December 6th onwards to enjoy all there is to offer in the Banquet event.
Solution for double rewards on Boss Rush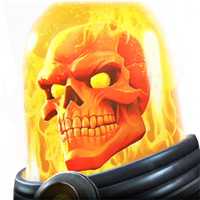 Corkscrew
Posts: 466
★★★
The most logical solution I can see to allow everyone a fair crack at the same rewards is to do the following:
- Send an in-game mail with a reset token for the boss rush challenge
- the in-game mail should be sent everyone except those that have two boss rush titles or have one boss rush title and have their current progress in the challenge at 0% (because they've already been reset).
- it assumes that you have to collect a different title each run (you can't have only one title from two runs... I don't know if this is true)
- the reset is one use only. It sets progress back to 0%.

This solves the following issues:
- People don't lose rewards for content they've legitimately completed.
- Everyone has a chance at the same rewards with no one getting "free" rewards for content they haven't done. In other words, zero runs = 0 shards, 1 run = 10,000 and 2 runs = 20,000 and that's it.

The only concern is whether Kabam have the time to get something like this in place before the boss rush is over (or if they will extend it). And whether or not they want to appease the community.
This discussion has been closed.