It's time for 5* sig stone daily quests.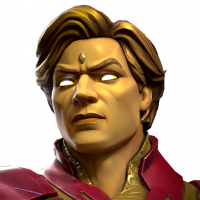 Ghriffin
Posts: 45
★
Well, as the title suggests, there just are not enough ways to attain 5* sig stones outside of inflated cash deals.

With 6* Champions heading up all current and future content that needs to be defeated, we need more ways to add sig levels to our champs.

Please consider this. There isn't currently enough ways to acquire 5* sig stones.