**UPDATES TO ENLISTMENT GIFTING EVENT:**
To prevent exploitation, we will prevent new Accounts from being able to Gift enlistment crystals. We will also be taking action on those who are using 3rd Party Sellers, Bots and other farms to gift themselves mass amounts of Enlistment Crystals. Lastly, we will be adding an expiration timer to Enlistment Crystals. All unopened Enlistment Crystals will expire on Oct 18 @ 17:00 UTC. For more information, please see this post:
https://forums.playcontestofchampions.com/en/discussion/346104/updates-to-enlistment-gifting-event
**KNOWN ISSUE**
We have adjusted the node placement of the new AW maps to better allow path traversal. As a result, defender placements have been reset. Please, take a moment to re-place your defender setup. We will be pushing out a message in-game shortly.
Rare 2* Champions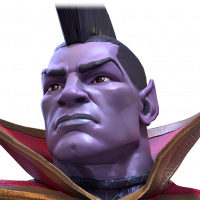 DeeBoo8
Posts: 2
So I play this game since two years, and just know I find out there are these so called "rare" champions (like those 1* and 2* that are mostly for collection purposes).
As I'm obsessed with collecting, I am really curious to know how to obtain them, I did some research on forums and on reddit but I didn't find anything really clear to me
I think I actually own some of these champions, like a 2* Carnage and a 2* Ghost Rider, I also had a 2* Human Torch before I accidentally sold him, but I have no idea where I got them from.
I buy a lot of offers, so is it possible that I found them buying specific or themed offers? Or can they be found during monthly events (like the spider-verse crystals from some months ago for example)?
Also, I know last month there was the collector crystal up for 50 units but I didn't buy it 'cause I didn't know

So I apologize for the long post, but if someone could explain me clearly all the ways to get these champs it would be great!