Get a Free 3-6 Star Baron Zemo this Week!
Log in to the Summoner's Market at
https://store.playcontestofchampions.com/
and claim the Baron Zemo Selector between 10am PT November 24 and 10am PT on December 1st.
Proven and Below: 3-Star
Conqueror/Uncollected: 4-Star
Cavalier/Thronebreaker: 5-Star
Paragon/Valiant: 6-Star
You can only claim this Baron Zemo one time. The Baron Zemo is delivered as a selector, claiming it will require you to choose your rarity immediately. If you plan to change your Progression level during the Cyber Week event, we suggest you wait until you have made that change before claiming this selector.
Missing 5* Dungeon Crystals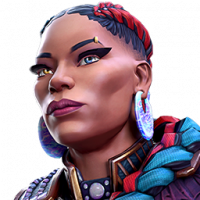 Fezfoze
Posts: 11
★
The 5* Dungeon crystals, such as War, Evolution, Genesis, Death, etc. Are no longer in the dungeon section of my store. They used to be there when I had no 5* Star champions, but now that I have 9 I went back to check, and they are nowhere at all. The 3 and 4 star crystals are there, and I can buy a generic 5* hero crystal, but the 5* ones have vanished. Apparently this has something to do with your prestige, something about it being at least 4200, I found a calculator and my average is 4219, making this seem even more strange. Any help with this I would really appreciate, I'd love to buy a 5* Dungeon crystal soon.