AW Plat 1 Finish in Season 12. Chill in AQ 5x5. Join up!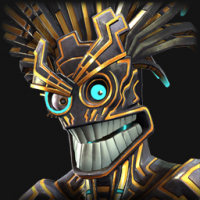 Andrewkole
Posts: 193
★
We are looking for competitive, highly skilled players that love to rank higher and higher in AW... but get bored of the AQ grind. We run 5x5 to get the glory for potions... but it's all about getting to Masters eventually.
We just had our first Plat1 finish! Let's do it again and push higher.
Requirements:
Prestige: we don't care!
Awesome skills: yes
Have at least 5 R5 + R2 champs: yes
Have at least two good defenders: yup
Bonus points if you are skilled with: OR, Ghost, Quake (especially her)
Message me in game or in app: Andrewkole
We are US based as have a great group of guys together for a while. Join the fun!